"A historical church for a contemporary world."
​
If you live in Waipahu then you know Waipahu UCC has been rooted in the community since the plantation days. We are an ever growing and diverse 'ohana that come from different parts of the island with one purpose: to worship together and see Jesus more evident in the everyday life of our community. We use our resources and talents to tackle real word issues like homelessness, to support low income families and to bring community to a world that is becoming more and more disconnected from our Creator and each other.
​
We invite you to come and explore how God might be calling you to learn more about His message of love for you, to nurture and cultivate your faith with us, to use your strengths and weaknesses in new ways, and to find purpose and meaning as you follow Christ in everyday life.
Waipahu UCC will be continuing on-line services until March. If all continues to move forward, we will be reopening on Palm Sunday, March 28th. In the meantime you can join us for church clean up day on March 13th, 8am.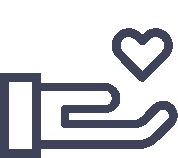 "Let Waipahu UCC
be your home
away from home
A little bit of Heaven
A home away from home"