"A historical church for a contemporary world."
​
If you live in Waipahu then you know Waipahu UCC has been rooted in the community since the plantation days. We are an ever growing and diverse 'ohana that come from different parts of the island with one purpose: to worship together and see Jesus more evident in the everyday life of our community. We use our resources and talents to tackle real word issues like homelessness, to support low income families and to bring community to a world that is becoming more and more disconnected from our Creator and each other.
​
We invite you to come and explore how God might be calling you to learn more about His message of love for you, to nurture and cultivate your faith with us, to use your strengths and weaknesses in new ways, and to find purpose and meaning as you follow Christ in everyday life.
Waipahu UCC will be resuming Sunday Morning Worship service as of June21st with a soft opening. We will also however be offering a pre-recorded broadcast via our Facebook page at 9:30am on Sundays for those who aren't ready to return to church yet. For more information on how you can stay connected join us on our virtual updates page.
Sunday Worship Service
9:30 - 10:30 AM
​
Next Steps Discipleship Group
(Via Zoom: Contact church office to be connected to meeting.)
Keiki & Youth (Keiki and Youth classes will not be reopening on the 21st just yet. Youth have gone virtual/contact our offices to be added to the group)
​
Small Groups and Choir
Live Groups have been suspended. Please contact your group leader.
​
​
​
​
​
​
​
​
*First Sunday of each month we partake in blessed Holy Communion on campus and via our virtual service
Sunday Service
(Social Distancing Measures In Place)
Pule 'Ohana
(Contact Office)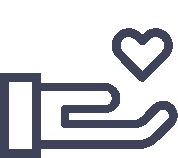 "Let Waipahu UCC
be your home
away from home
A little bit of Heaven
A home away from home"